Posts by author
Tess Rowland
3 posts
Having a deep passion for storytelling and connecting with people, Tess Rowland has covered stories from breaking news to entertainment happenings. Originally from Fort Lauderdale, Florida, she moved to New Orleans to study journalism at Loyola University. During internships at FOX 8 and the local NBC affiliate WDSU, Tess was able to learn first hand how to develop story packages and build digital components. She continues to build upon these skills at her new position at InvestigateTV and at the student newspaper, The Maroon. In 2018, Tess won the award for AP Multimedia Journalist of the Year for her package on the Westboro Baptist Church protest at Loyola. She is excited to join a new team of storytellers at ONA and continue to learn and advance her career.
It is one of the most pressing issues facing journalism: What sustainable business models will support news organizations? This week, the ONA Student Newsroom compiled insights and case studies from…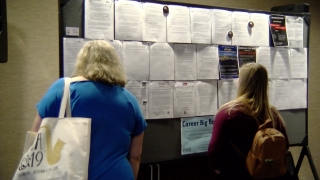 In addition to teaching new skills, the annual conference of the Online News Association offers an opportunity for attendees to advance their careers through networking.