The area surrounding this year's ONA conference in downtown Philadelphia is not only rich in its history but also in the variety of food options it has to offer.
Here is a list of some food options to check out:
Hershel's East Side Deli
Located inside the Reading Terminal Market, Hershel's is famous for bringing the New York-style Jewish deli to Philly.
Looking to try authentic juicy pastrami, this is the place to head to, according to Philadelphia locals.
Hershel's is also perfect spot for fulfilling your cravings for sweet and savory. They offer a variety of Tuckahoe Cheesecake options, such as chocolate chip, raspberry swirl, cookies and cream, and much more.
Four Seasons Juice Bar
Locals love the Four Seasons Juice Bar because of its various smoothie options. They vary from simple and classic smoothie options to build-your-own. Customers can get their creative juices flowing with the endless possibilities of veggie and fruit options.
Philly Steak and Pizzeria
Located right behind the Reading Terminal Market, employees greet customers with friendly smiles. This small but mighty pizzeria spot known as Philly Steak and Pizzeria.
The moment you walk in this small but mighty pizzeria, your met with the aroma of warm pizza being baked for hungry customers waiting to take a bite of this delicious pizza. Of course there are classic options, such as pepperoni and cheese, but customers can also choose from a variety of different toppings if they wish to add more.
They also offer the highly sought after cheesesteaks and "water ice", two popular food items to try before leaving Philadelphia.
Maggiano's Little Italy
Maggiano's Little Italy is across the street from the Marriott. This place is a a treasured spot for many pasta lovers. The creamy and delicious array of pasta sauces served at Maggiano's Little Italy will have you hooked from the minute you take your first bite.
For those who aren't big pasta enthusiasts, they also have a seafood menu that includes salmon lemon and herb plate, twin cold water lobster tails.
Center City Pantry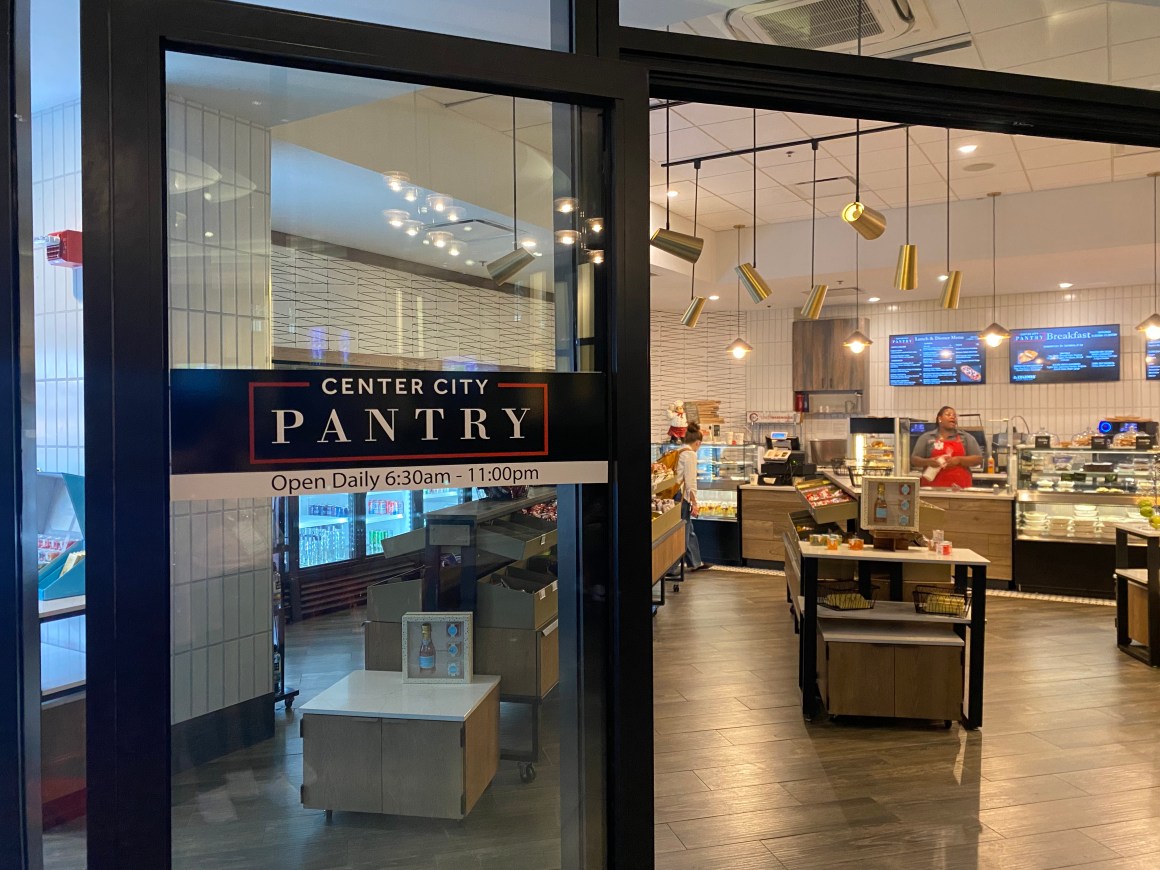 The Center City Pantry is a convenient elevator ride down the lobby to the first floor.
Just like your favorite gas station, there's an offering of late night snacks, drinks, sandwiches, and even coffee. This shop has everything you may be looking for and more while staying at the hotel or looking for a quick bite to eat in between sessions at ONA.
Circ At Philadelphia Marriott Hotel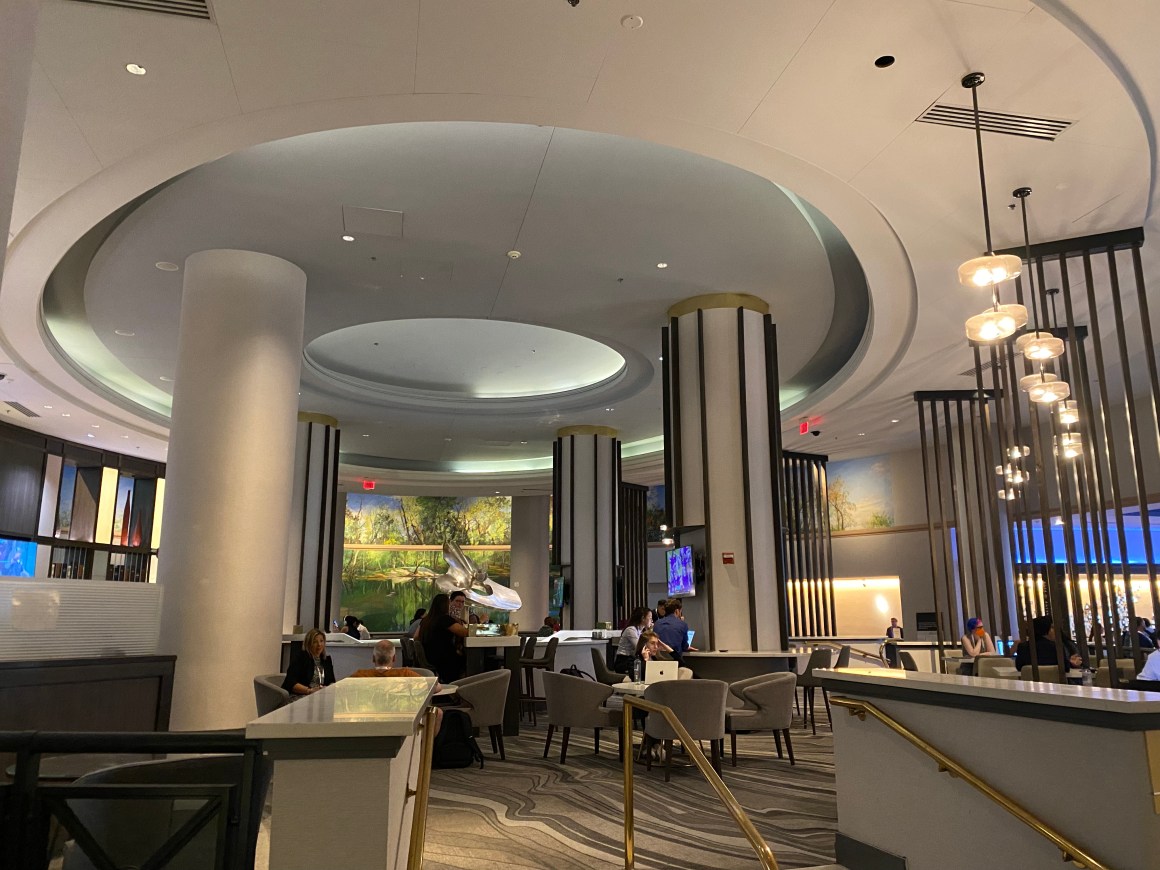 The Circ bar, which is located right in the center of the Marriott's lobby.
It quickly fills with people networking and enjoying a cold drink. Some may be working away on their computers or smartphones while lounging in the large seating space that surrounds the bar. Whether meeting, drinking, or simply finding a spacious resting spot, the Circ bar is a hot spot for ONA 2023's attendees.