The Covid-19 pandemic may have reduced opportunities for in-person social connection, but it also fostered new platforms for engagement online, particularly for young students.
One such platform, Zoom Memes for Self Quaranteens, has over 892,000 members as of June 2021. The Facebook group was launched in March 2020 for "socially isolated college youth stuck doing online courses in closed universities," according to its official description.
The group's posts, all sourced from its member "Quaranteens," cover topics about pandemic life including the sorrow of an academic year cut short, anxiety about applying to jobs, and the many challenges of online learning.
One example of the group's popular posts is a video dubbed "my brain during online class," posted by user Bevan Huang. The video features a composite of a man singing while playing a drum, Donald Trump dancing, and a white cat simply vibing over the footage of the fitness instructor who unwittingly captured the Myanmar coup in February. The bizarre yet catchy clip received 14,000 likes and 3,400 comments, striking a chord among students.
"Even when things get serious, and especially when things get serious, I think that's when [memes] make it easier to communicate," said Mira Partha, a first-year electrical engineering PhD student at Stanford and member of Zoom Memes for Self Quaranteens.
"Mental health is such a taboo subject still, and this pandemic has caused so much more anxiety, so much more depression…memes have been a good way for people to express all of those feelings without feeling like they have to be too vulnerable," she added.
Yet within months of the group's inception, what began as a way to commiserate about the struggles of the pandemic became a powerful tool for galvanizing political action among its young student base.
The death of George Floyd on May 25, 2020, sparked protests against police brutality across the United States, fueling the Black Lives Matter (BLM) movement. On June 3, 2020, the admins of Zoom Memes posted on the group in support of BLM and issued a call to action for the group's members.
"As a group of nearly 700,000 individuals with the capacity to bring about significant levels of change and provide much support to organizers and protesters who need it, the role we play is clear," the Admin wrote. "We ask that you, as members of our community, sign petitions, donate to bail funds and mutual aid funds, support local Black-owned businesses, call your representatives, and do more to the best of your abilities."
The members of the group began to share memes, along with petitions, fundraisers, photos of protests and advice. Many memes emerged to express frustration with police and to encourage readers to fight for justice. Comment sections became forums for debate, so long as responses adhered to the group's rule of "no hate speech or bullying," with users pointing out helpful resources or articles for others to reference.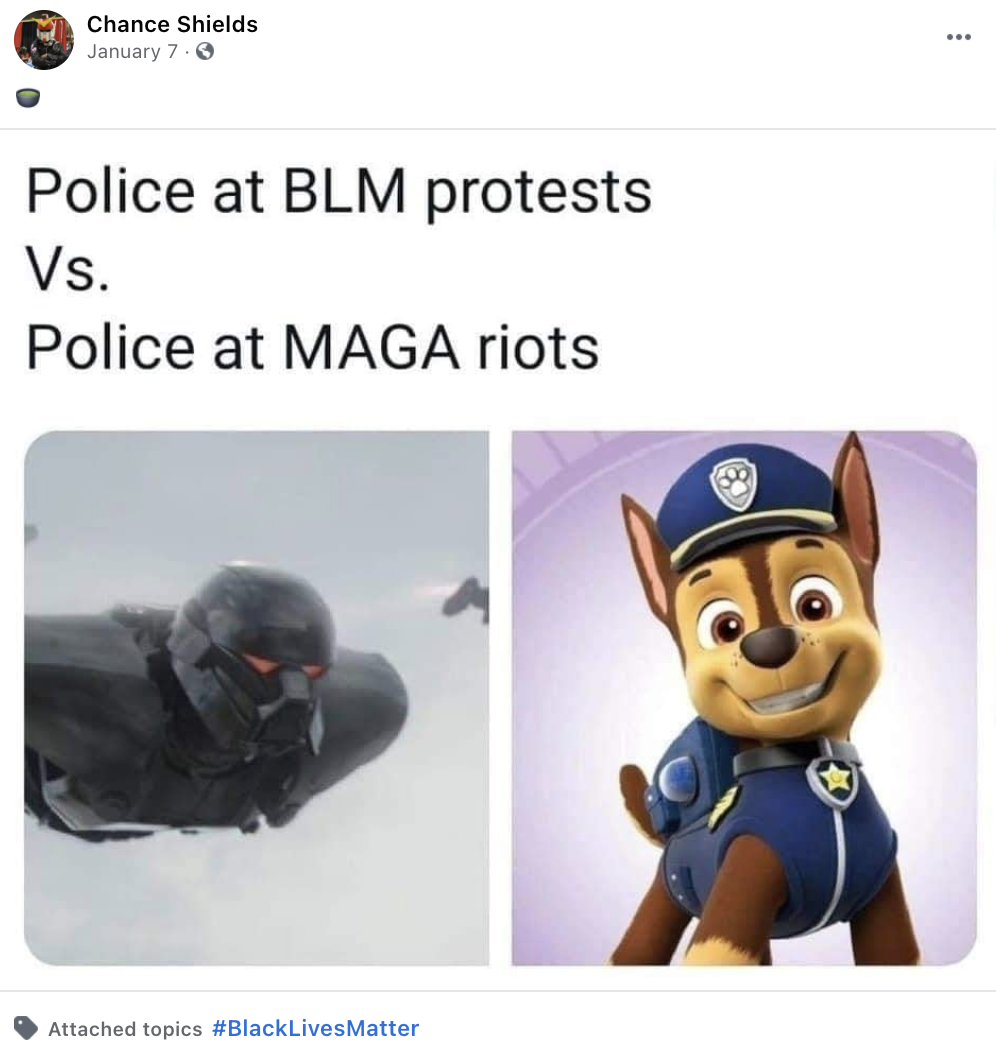 "I think memes do play a role in helping spread information about [political causes] because even if the attention is negative, raising social awareness about the causes can help it reach more people and potentially gain more support," Adrian Chen, a student at UC San Diego, said. "I would say memes are like a bridge for people to learn or scratch the tip of the iceberg for social justice causes."
Other causes that have been featured on Zoom Memes For Self Quaranteens include civic engagement for the 2020 presidential election, and in 2021, the Stop Asian Hate movement.
The political engagement on Zoom Memes for Self Quaranteens reaches the group's international members as well. Faraaz Rahman Mallick, a fourth-year undergraduate in Computer Science at the Indian Institute of Technology, Kharagpur (IITKGP), said that he learned more about U.S. politics through memes.
"You can laugh at the action taken by the government, but on a deeper scale to sort of try to engage the masses and make them know that, okay, something like this is happening in my country," Mallick said. "That sort of encourages them to actually look up on the internet what actually the meme was referring to, and maybe they find something completely new."
The far-reaching impact of the group offers a window into what forms political activism may take for younger generations. As studies demonstrate, political expression among young people continues to be influenced by irony, humor, and memes. The best understanding of how young people become involved in politics may come from groups like Zoom Memes.
At the end of the day, memes have the power to inform, but they are meant to be shared – and most importantly, enjoyed.
Mallick has submitted his own memes to the group, one of which was a "meta" meme he created to poke fun at his other meme submissions. He described the process of seeing people react and engage with memes as a rewarding experience.
"When I chat to someone, I'm relating to them on a one-to-one basis, but I can make one meme which everyone can relate to at the same time," Mallick said. "It's like a universal language sort of thing…I feel that it connects all of us."