Some journalists may feel the need to disconnect from their communities to maintain objectivity. In the same vein, some reporters are under the notion that they don't need their communities to make good stories.
Molly de Aguiar, now president of the Independence Public Media Foundation, has been a long-time advocate of bridging that divide, including in her 2018 Nieman Lab journalism forecast. Good journalism needs to be more than being factual, she has said. It must also include building trust in communities.
"We know that a good story can spark shifts in society in big ways and small," de Aguiar wrote in the piece. "But good stories are not enough to ensure the long-term viability of journalism. So … what will?"
This is an issue that's being addressed by community engagement, which isn't just about getting more followers on social media. For institutions like the American Press Institute, it's about "making sure your work matters to your audience," which is why API has published reports for journalists on engagement strategies.
It may seem impossible for smaller newsrooms with fewer resources, but for Ashley Alvarado, the vice president of community engagement and strategic initiatives of KPCC in southern California, it's about being intentional to better engage with the community.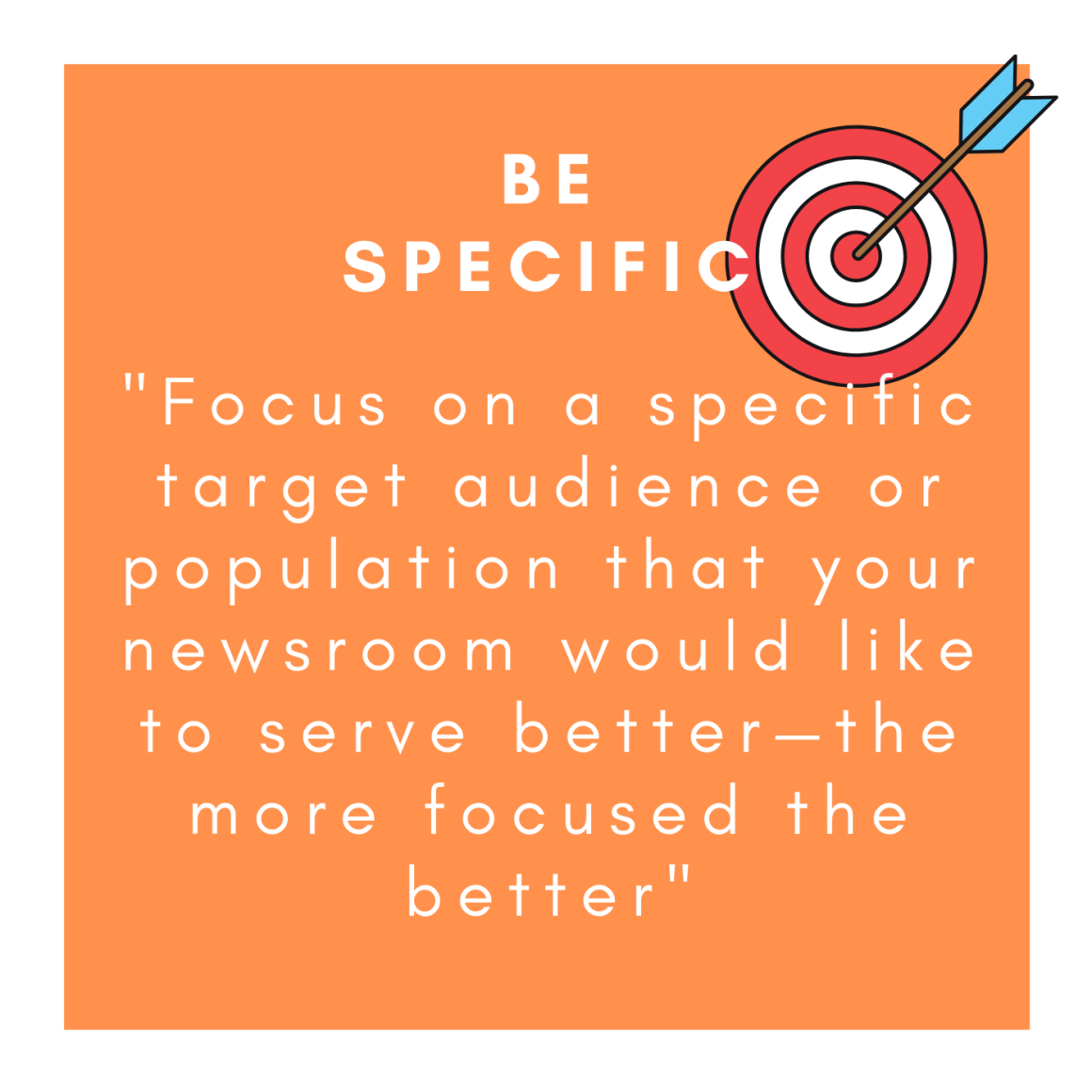 Make news more accessible
Alvarado said engagement is important because it's likely members of the community will be absent from coverage without it.
"It's about recognizing that, with journalism, one size does not fit all," she said. "It really is thinking about who most needs information and how do we make sure that that information reaches folks and is accessible to them."
Alvarado said language is an important step in making content accessible to everyone. This includes using wording that's easily approachable. (She recommends putting the thesaurus down.)
Tools can be used to meet audiences where they are — including mail distributions, electronic newsletters or even text messages.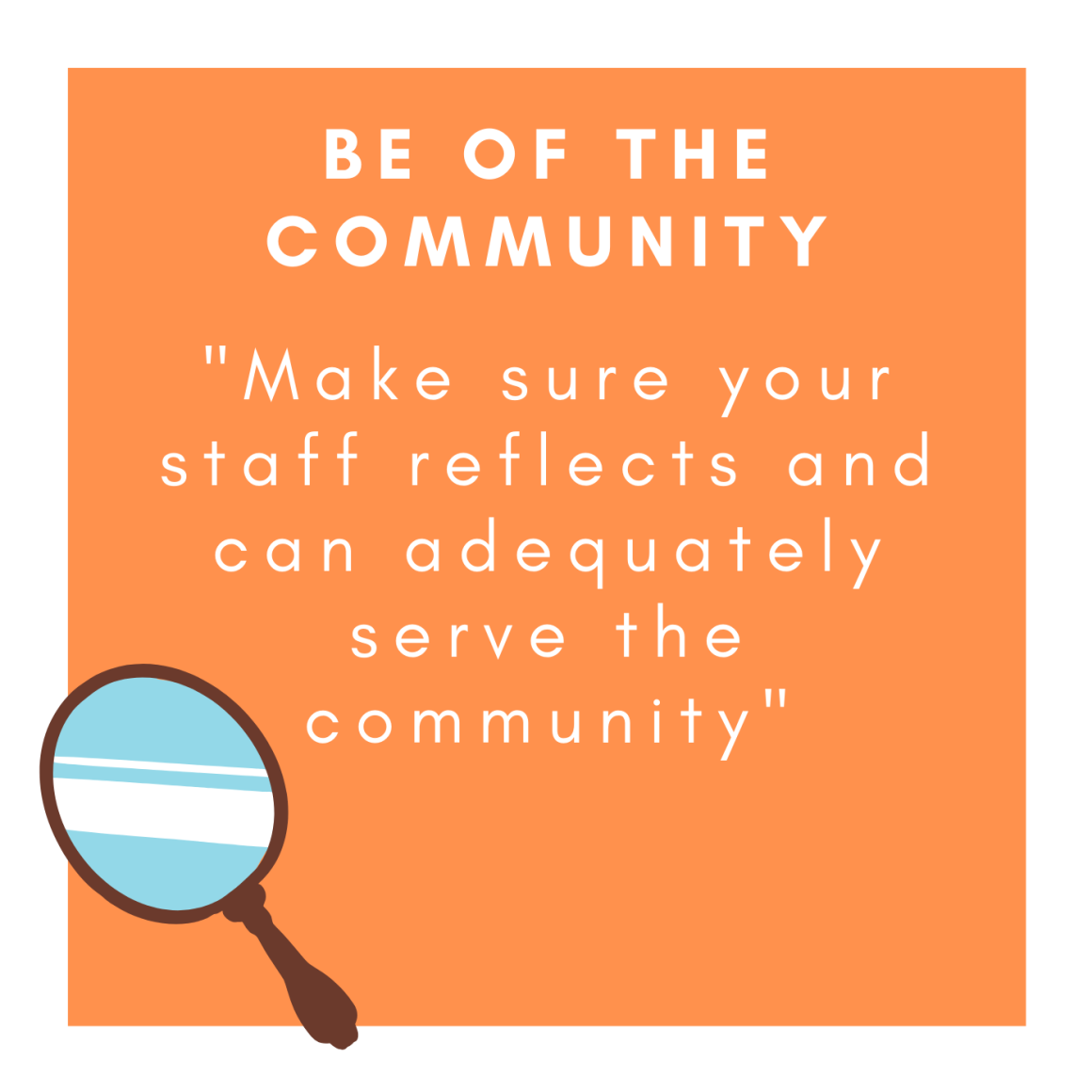 Allow communities to be a part of the content
Audience participation can make community engagement successful. According to the American Press Institute, the more involved an audience is in a project, the more invested they will be in it.
Chalkbeat's community engagement strategist Caroline Bauman said she utilizes "office hours" by setting up tables at festivals and other community events. Residents can engage directly with Chalkbeat to share their thoughts on content.
"We especially focus in on neighborhoods and communities where we knew that our sourcing [was lacking]," Bauman said.
In a virtual world, she said Chalkbeat focused on giving students the storytelling reins by hosting events where students could act as moderators and interviewers.
With more control over the content that's being produced, Bauman said readers will become more faithful to an outlet, because they have a greater stake in it.
"If that's the center … you will see your audience grow, and you'll see a more loyal audience," Bauman said.
Sit down and have conversations
Community engagement can happen with simple conversations, too.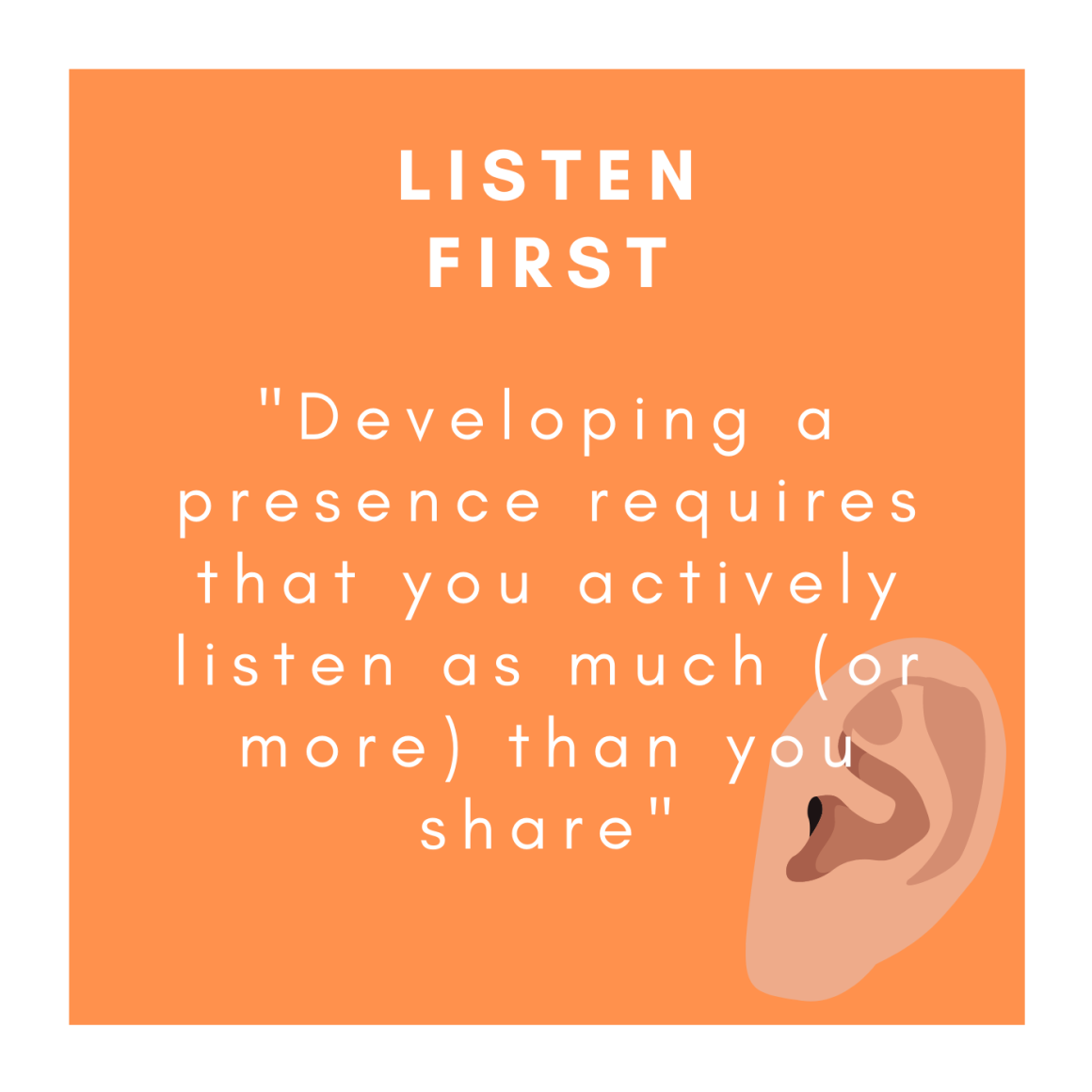 Kristine Villanueva, project editor of Resolve Philly, said reporters should become a regular member of their community in order to become someone people trust. Being present and listening to conversations are essential to telling meaningful stories, she said.
"It's just all about investing in your community and in the conversations that they're organically happening," Villanueva said. "Not everything has to result in reporting."
She said reporters should keep in touch with sources, which can let people know they're able to trust the media. Simple conversations can level the playing field to create mutual respect, because the power dynamic with a source naturally gives journalists the upperhand.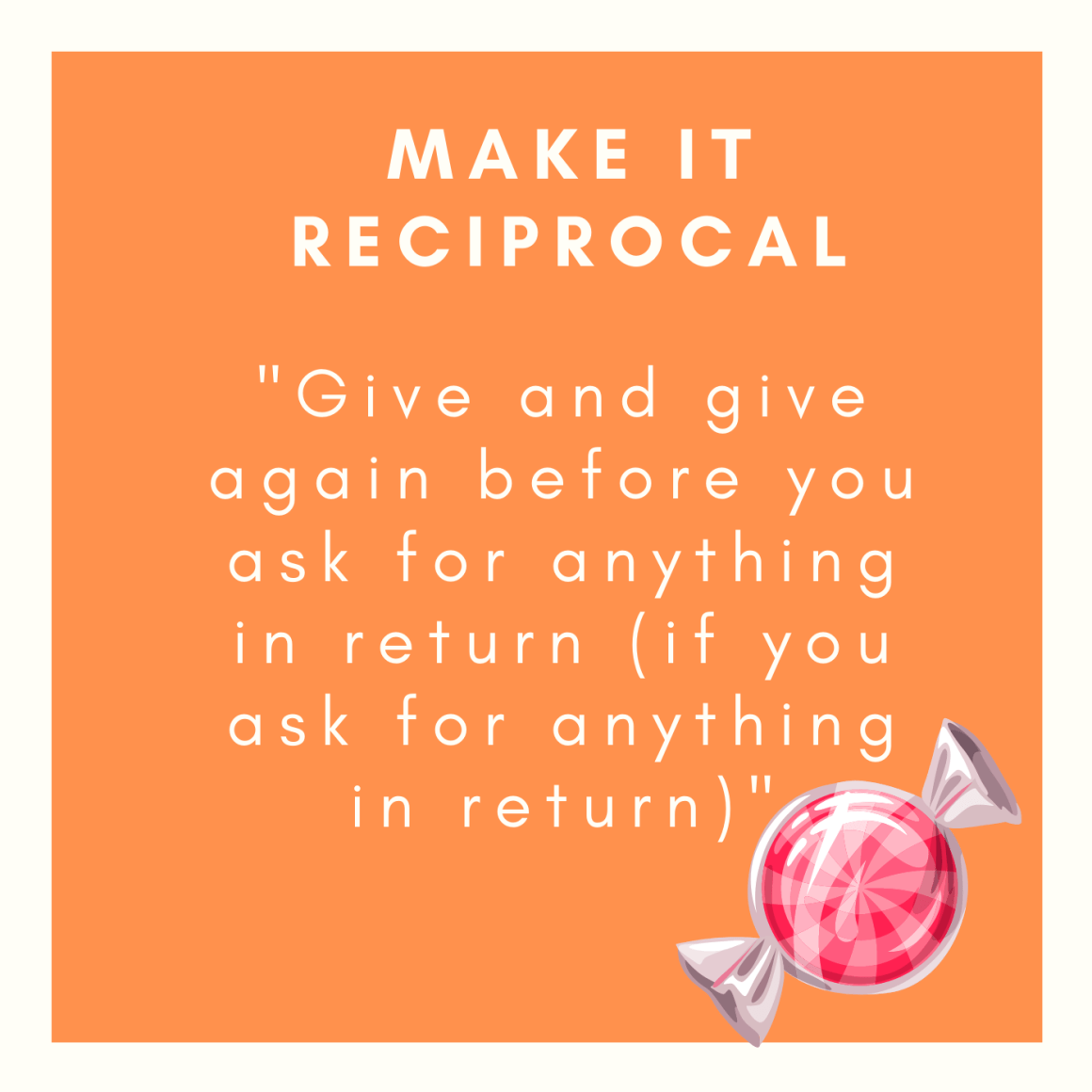 Recreate broken relationships
For communities that have a bad relationship with the media, Alvarado said there is a way to rebuild that trust. She said the first step is to have humility by admitting to any shortcomings in covering a community.
"There are going to be moments that are uncomfortable, they're going to be moments when your assumptions have to be challenged — but [it's important] to name that and understand that that's discomfort and that's not a lack of safety," Alvarado said.
Additionally, she said the effort to rebuild trust can also start by "leading with a gift." This means forming a mutually beneficial relationship with a source.
But, it could also mean, occasionally giving out some candy.
"People love hard candy. So, have individually wrapped hard candy at a table."