Philadelphia City Hall is no ordinary building where people walk in every day to handle typical business interactions like paying parking tickets and attending town hall meetings.
Just a short five-minute walk from the Philadelphia Marriott Hotel Downtown, City Hall serves as a place to learn about the history of the city and the culture of Philly.
Here, you'll find things like the North Pavilion sculpture representing different continents and regions building together in unison. You'll also see the various rooms of city hall where the Supreme Court meets and the City Council Caucus Room where the members vote on the passing of bills.
"Everyone in this city has access to City Hall," Philadelphia Deputy Sheriff Mark Parson said. "The average person, rich or poor, are all represented and welcomed here."
Philadelphia is a melting pot of different cultures and ethnicities. Serving as a place where the voice of the people is mainly advocated for, City Hall accommodates all their people and has an "open gate" policy for communities to exercise their rights.
City Hall sits right in the middle of downtown — and that is not by coincidence. Several different cultures are represented in this very building.
The building stands at 548 feet tall and it is the largest municipal building in the U.S. This site is truly a must-see.
William Penn, the founder of Pennsylvania, believed in a free society of different demographics unified, according to historians. His statue sits right at the top of City Hall representing "brotherly love." With all three branches of government operating here, their main goals are to create laws and supportive initiatives to help reach all communities.
Philadelphia Mayor Jim Kenney, the head of the executive branch in City Hall, speaks highly of his city and has created many programs to support its future.
"Philly stands with its people and all are welcomed," Kenney said.
Being the face of Philadelphia's community, Kenney has served in both the legislative and executive branches for over 30 years.
"Jim is pro-all people," Tomar Jackson, the director of the City Hall's Visitor Center said. "He does things for all communities, not just one community."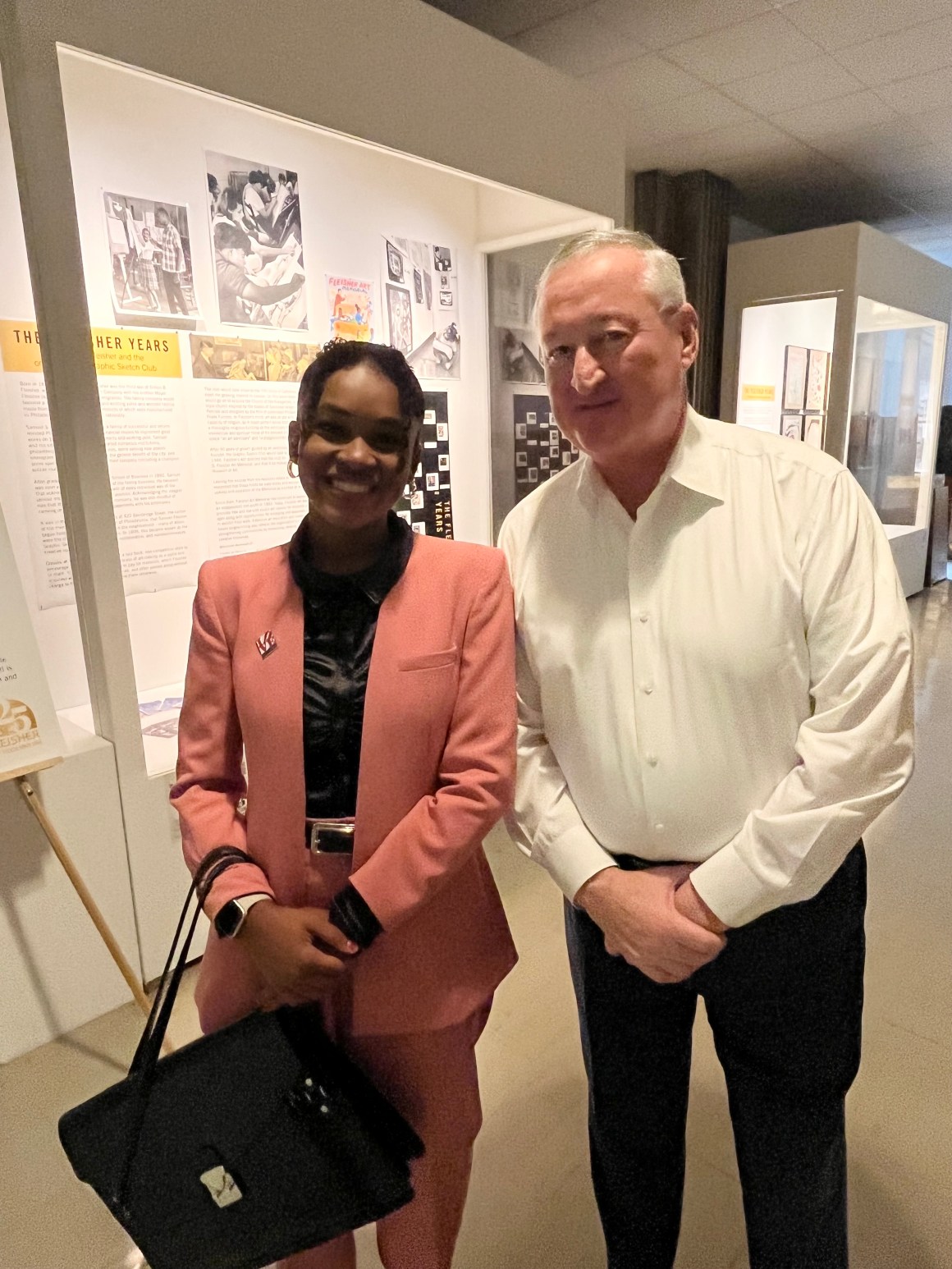 Philadelphia is rooted in the love and liberty that make up the people of their grand city. Having diverse representation and equality in a place like City Hall where many important decisions are made is key.
Being home to where the Declaration of Independence was signed — and being the first established capital in the nation — it is evident that the people who work in and around Philadelphia take pride in setting the pace for others to follow.