In Los Angeles, there is no shortage of diverse food options. Find out the best places to grab delicious bites from a local.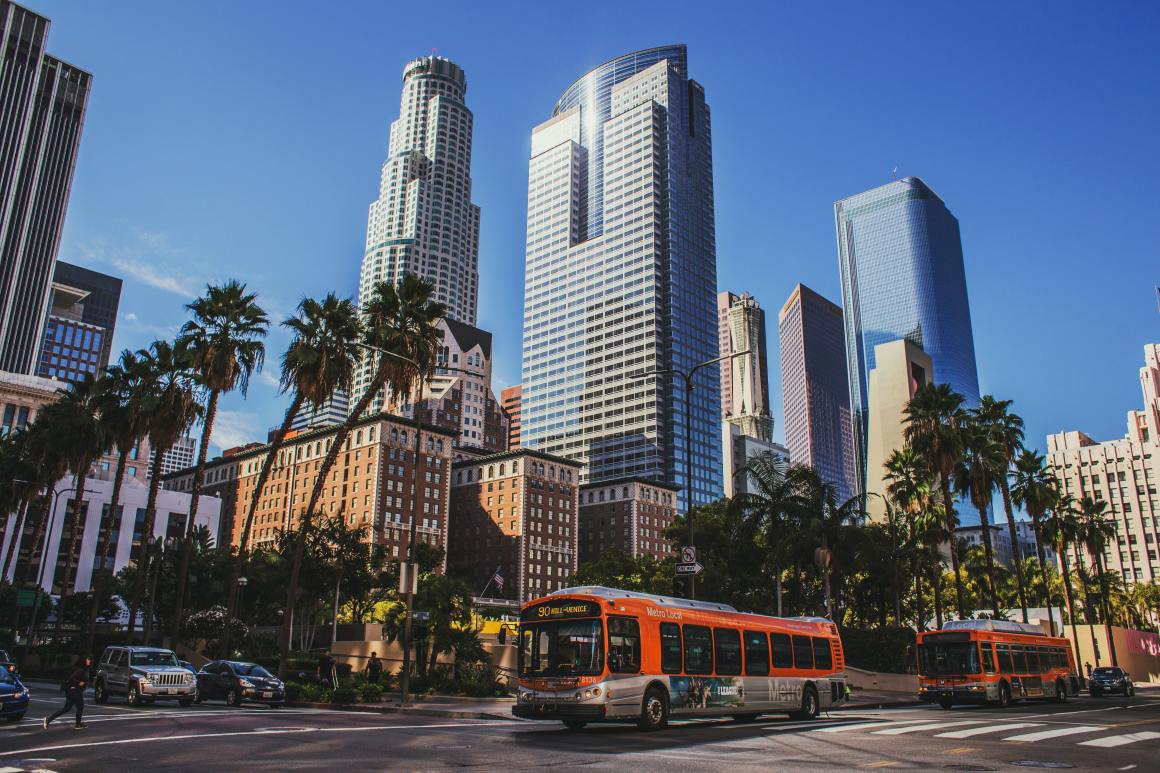 If you're a foodie like me, you want to find the best local spots in the neighborhood that not only support locally-owned businesses but are budget-friendly. I'm certified by 22-years-of-living in Los Angeles County and these are some of my favorite eats nearby Downtown LA. And look! I've compiled a google map with all my recommendations for your convenience. Happy eating!
This is an iconic spot in Downtown L.A. that features a plethora of options for you and your friends who might have completely different preferences and food restrictions. It's open for breakfast, lunch, and dinner and you can count on the line for Eggslut rounding around the block at all hours of the day. It's usually crowded but if you try to go during off hours you can find a good table for a sizable crowd for you and your friends to claim and then return to with your spoils. Here's a great place to get a cross-section of the L.A. food landscape between different types of ethnic cuisines including,
Everything on their menu is 100% made from plants. This place has the best vegan burgers in Los Angeles and their tahini milkshakes are just right – not too sweet and very creamy. It's located in Chinatown Central Plaza, a mall that features local Chinese American-owned businesses and small eats. You can enjoy munching on your fries and sipping on your milkshake as you walk through the historic sites in nearby Chinatown.
If you love a good taco stand you need to check out Avenue 26's tacos. Its namesake comes from the iconic Avenue 26 Nightmarket in Lincoln Heights that was shut down by the City of L.A. when it became TikTok famous and overcrowded. But have no fear, Avenue 26 tacos are still available at multiple locations throughout L.A. including Eagle Rock and Little Tokyo. Open from 2 pm to 2 am, this is the spot all the L.A. locals know where you can find food late into the night or early in the morning without having to break the bank.
After a long day at the conference, maybe you're tired and want to wind down over drinks with a group of friends. You won't want to miss Far Bar during happy hour, which is known for its craft beers and has some of the best Asian-style fried chicken wings and tasty garlic fries. They have a wide range of options that offer your taste buds a fusion spin on traditional American and Japanese eats. This is also a historic part of Little Tokyo right next to Fugetsu-Do, an iconic confectionary store that sells some of the best mochi in L.A.
A further drive away from Downtown in neighboring Koreatown is Open Market, an Asian American-owned corner store that sells wine, coffee and sandwiches. Like true Angelenos, they've named their delicious sandwiches after L.A. streets like 3rd Street Sopressata and 8th Street BLT. Their coffee options are a blend of Japanese teas and natural sweeteners that you can grab to keep yourself awake while you're a busy bee networking and attending panels.
Ok, I know this is further in East L.A. (where all the good food is at!), but trust me it's worth driving out to Alhambra. The last time I went to MAMA, a night market featuring immigrant cuisines, I had some of Dolan's lamb kebabs and I tell you I nearly cried because it was so good. I finished two kebabs and then had two more. Dolan specializes in Uyghur recipes that are based on Chinese Islamic cuisines so all their options are halal. You don't want to miss this spot before you leave Los Angeles.