The Online News Association kicked off its second distanced conference amid the COVID-19 pandemic. While things look a little different from the historic in-person events, here's a few ways to make the most of the week.
Get your name out there
In a typical year with an in-person conference, attendees have the opportunity to network with people across the journalism industry. While not as easy as running into someone in the conference halls, there's still the opportunity to connect.
David Smydra, Twitter's senior curation lead and ONA board vice president, believes people should still schedule time in their day to network remotely and check out the virtual Midway.
In the Midway, you can see who's at the conference. You'll find attendees and recruiters listed on the left side of the Midway screen. This is where you'll have the chance to schedule meetings with companies or people you might just want to talk with.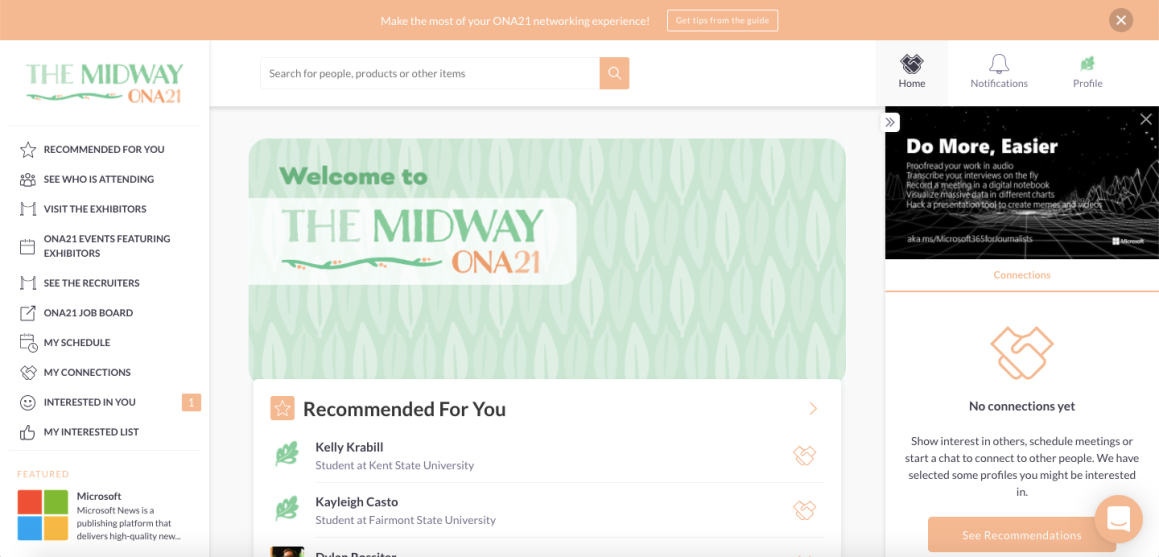 For any person or company you're interested in connecting with, the Midway gives you the chance to show interest in them or request a meeting.
"It takes a little more effort to create the 'bump-ins' of an IRL event — but it's totally worth it," Smydra said.
And if you're looking for a job or are interested in graduate school, the Resume Drop gives you the chance to share your information with recruiters.
Schedule your time efficiently
To keep up with a busy schedule, take advantage of ONA's scheduling function to get reminders of events and conversations you want to tune into. You have the ability to add things to your own calendars.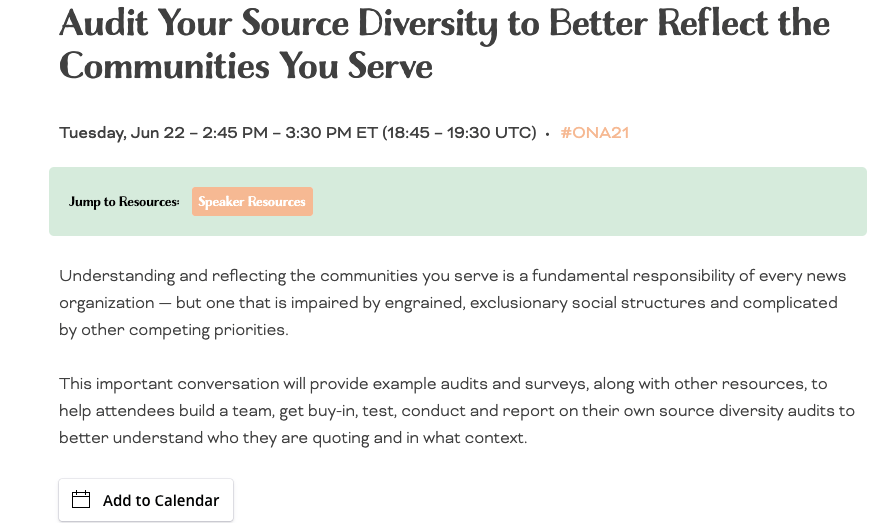 Jennifer Mizgata, ONA's director of programs, also recommends making note of sessions you'd like to attend that are happening at the same time. Many events will be recorded, so don't forget to make your rounds and come back to things you missed.
All recorded sessions will be archived on the conference schedule where future events can also be found.
Kick back and chat
Panels and events tend to spark conversation with the person sitting next to you — and that's still possible in the conference's remote format.
Meghan Murphy, ONA's community builder, recommends checking out the live video discussion after every session to chat with some other attendees.
Also, check out the ONA21 conference lobby. A live chat function gives people the opportunity to say check in from around the globe.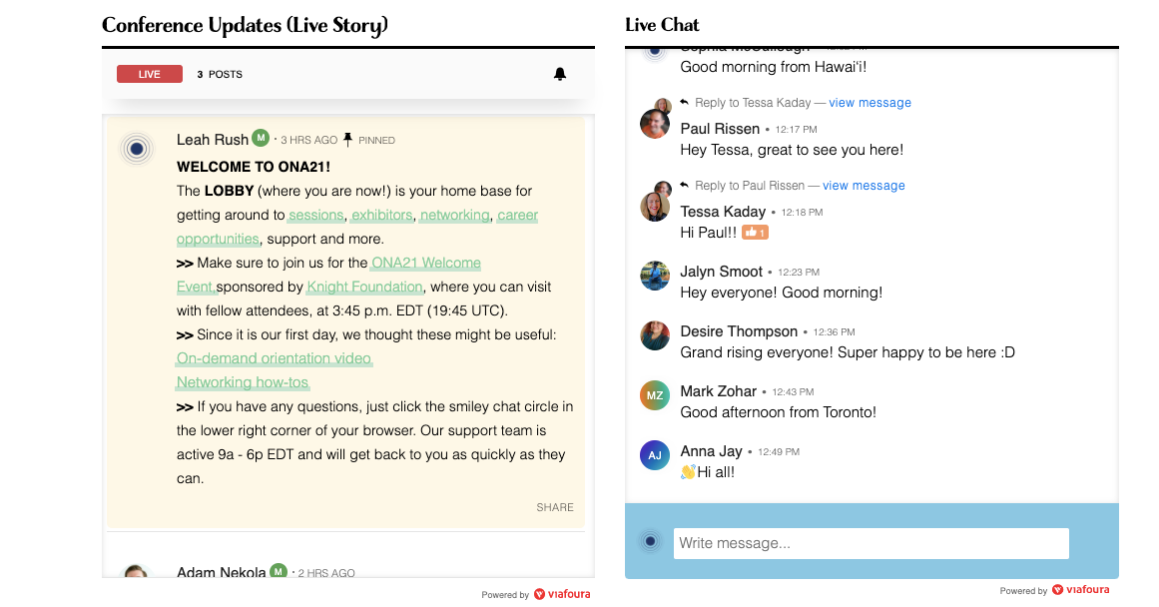 What are some of your favorite tactics for maximizing your remote ONA? Tweet us @ONANewsroom with your advice and we'll curate and share the responses.